Geelong internet
Hey Geelong! Say hello to fast, reliable, local internet.
Unlimited data and no lock in contract on all plans!
Home Fixed Wireless
Business Fixed Wireless
Swoop Fixed Wireless CIS & KFS. *If you leave within 24 months, simply pay out the setup fee ($20/mth for every month remaining in the first 24 months).
Swoop – Internet delivered differently
Exclusive offer for Geelong locals
Local experts to support you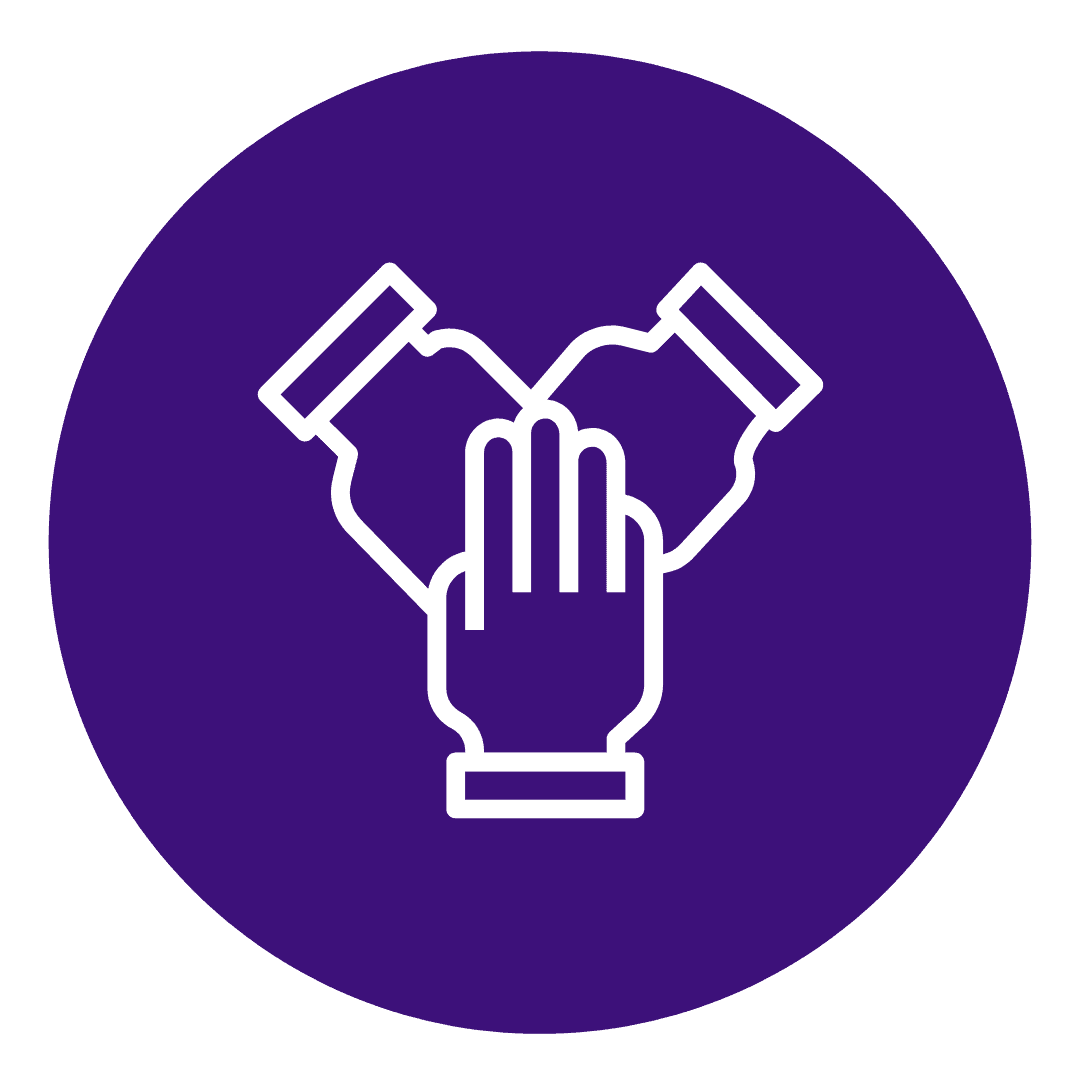 Peace of mind
Fixed Wireless Internet Geelong
Join your neighbours in Geelong in getting super-fast internet that allows you to browse your favourite sites, watch videos, play games, and more. Swoop offers fixed wireless internet in Geelong for competitive prices, allowing you to get the fast broadband services you want with innovative technologies on which you can rely.
Super-Fast Fixed Wireless in Geelong
Here at Swoop, we believe your internet service provider should help you stay in the fast lane. Our wireless broadband service includes unlimited data and low congestion, allowing you to browse the internet effortlessly.
We don't try to hold you back with speed throttling. Instead, we encourage you to work and play better with our high-capacity network.
What Is Swoop Fixed Wireless?
We developed our exclusive fixed wireless and fibre system with the use of our 25+ years of experience. Our broadband team designed a network of communication towers that easily transmit internet data to routers located in your home.
Fixed wireless internet in Geelong uses an antenna to capture the signal from towers up to 30km away. You don't have to run a phone line into your home to access the internet, reducing messy wires around your home.
Is Fixed Wireless the Same as NBN?
You may already have internet service through the National Broadband Network (nbn™). This service uses cables that run directly into your home to allow you to access the internet. While nbn™ services also work on a broadband network, they are not the same as fixed wireless.
Our fixed wireless service requires no wires, so you don't have to worry about mechanical pieces wearing out or breaking down. You can plug in your router and get on the internet.
Why Should I Choose It Over NBN?
Do you want the fastest internet connection available? For the majority of Australians, the nbn™ system limits internet speeds to 100 Mbps or less. Our specialized wireless internet system can provide you with speeds of up to 120 Mbps, leaving traditional broadband in the dust.
In addition to boosting your speed, a wireless connection increases your freedom around your home or business. Our router system plugs directly into a data port. You can usually find these data ports on a wall.
The router transmits the internet signal throughout your house, allowing you to access the internet from different locations instead of getting tethered to a signal spot by a cable. Fixed Wireless internet is available in other areas such as Pakenham and Gippsland.
Speak with Us To Get Fixed Wireless Internet
Take your internet to the next level with Swoop. Contact a member of our team to set up installation for fixed wireless internet in Geelong. We have decades of experience handling customer needs. Contact us at 1300 66 55 75 to get started.
What has Swoop been up to in Geelong?
Launch of Smart Cities and Suburbs program
Swoop proudly partnered with Geelong City Council and ENE.HUB to launch the Smart Cities and Suburbs project which sees Swoop providing free WI-FI services across communities in Geelong.
The project had been in the works for several years and has seen Swoop deliver an enhanced broadband trial that aims to support business growth and innovation in Geelong's North, while additional Wi-Fi locations have been delivered across Central Geelong, the Kardinia Park Precinct and Northern suburbs including Corio and Norlane.
Swoop Chief Technology Officer, Tom Berryman was present for the launch and looks forward to seeing the community thrive through connectivity.
"We're excited about our partnership with the Geelong City Council and ENE.HUB for the 'Smart Cities and Suburbs Program' as we work towards a shared vision of connecting people with services.
Our 60Ghz (mmWave) 'Enhanced Broadband' solutions offer customers true gigabit capability, delivered quicker than legacy services. Swoop plans to deploy our mmWave platform across cities and surrounding areas through 2022 and into 2023."
Swoop is committed to providing fast, reliable Fixed Wireless and nbn™ to Geelong locals
Internet delivered differently.
Our Fixed Wireless network is built in Geelong, with a Victorian based customer support team.
Swoop's purpose built towers provide Geelong with faster and more reliable internet services – perfect for regional areas the big companies forget about.
We offer home and business internet plans that can handle a fast-paced day at work, work from home, studying, streaming, browsing or gaming. We got you!
You can call or email our team of experts anytime, we're open 7 days a week to provide you with the best service in town.
We have all your questions answered!
Swoop Fixed Wireless is a game changer. It's fast, reliable and built to last! Swoop Fixed Wireless is our next generation internet service that offers high speeds, reliability and great value, all on our privately owned and operated network.
Fixed wireless needs an uninterrupted view, or line of sight (LOS), from tower to antenna. We make sure you have the best broadband service by checking LOS while we install your service. Of course, LOS can change over time when trees grow or new buildings go up. Our support team are on hand to help if you have any problems with your service and can determine if we need to send a technician to your place to check for these obstacles.
Fixed Wireless is fast, and reliable compared to traditional connection types.
Households use their connections in entirely different ways now compared to 10, even 3 years ago. The rise of Netflix, the ubiquity of portable internet-enabled devices, the move to VoIP and away from copper landline services… these are all part of the ever-changing internet landscape.
Fixed Wireless is based on technology developed specifically to support modern internet use and habits, and the key attributes are the speed and stability of the service. The internet is no longer a hobby that we indulge in during downtime–it's part of the fabric of our everyday lives, we need connections we can rely upon, and the speeds to handle anything and everything we want to do with the connections.
Our Swoop Fixed Wireless network is the high-speed alternative to conventional household fixed-line internet, such as nbn™. Traditionally, your internet will be delivered to your home through cables in the ground, and these cables can be old, worn out, and expensive to fix.
With Fixed Wireless, Swoop bypasses these ageing copper networks by installing an antenna at your home or business which talks wirelessly to one of our communications towers, which can be located up to 30km away. No phone line and no nbn™ required! Simply plug your router into the professionally installed data point in your wall and prepare for life in the fast lane.
Fixed Wireless is today's technology, built and supported by a local team.
Swoop Fixed Wireless is purpose-built. Legacy issues that come from stacking new uses onto infrastructure that was never designed to handle it are eliminated with Fixed Wireless, which is an entirely new evolution in technology, new infrastructure and supported by all-new systems.
The reliability of Fixed Wireless is further enhanced by a dedicated support team. The emphasis is on solutions that work for the long-term, and with their in-depth knowledge of the network they built, our local support technicians have every advantage over other networks that are serviced by out-of-area subcontractors.
No.
We're so confident in our service, we don't want you to feel locked down by contracts.
Don't just take our word for it, this is what our customers say!