Home nbn® plans

Did you know that your nbn® experience is different based on your nbn® internet provider? We are here to make your nbn® experience seamless.

Internet delivered differently
Why choose Swoop Broadband as your nbn® provider?
We make nbn® easy for you
No lock in contracts, ever!
Enjoy Unlimited data
Great deals on nbn®
Australian experts to support you
What's new at Swoop?
Swoop Perks has arrived!
Share your unique promo code with your friends and for every friend that joins Swoop with your code, you'll both get $15 off your bill each month, for 6 months! Plus, there is no limit on how many friends you can refer, meaning you could score a $0 monthly bill!
What about new customers?
Don't worry, we didn't forget you guys! If you're new here and don't have a friend who's already a Swoop customer, simply sign up for a service and share your own unique code to friends to use.
Swoop Perks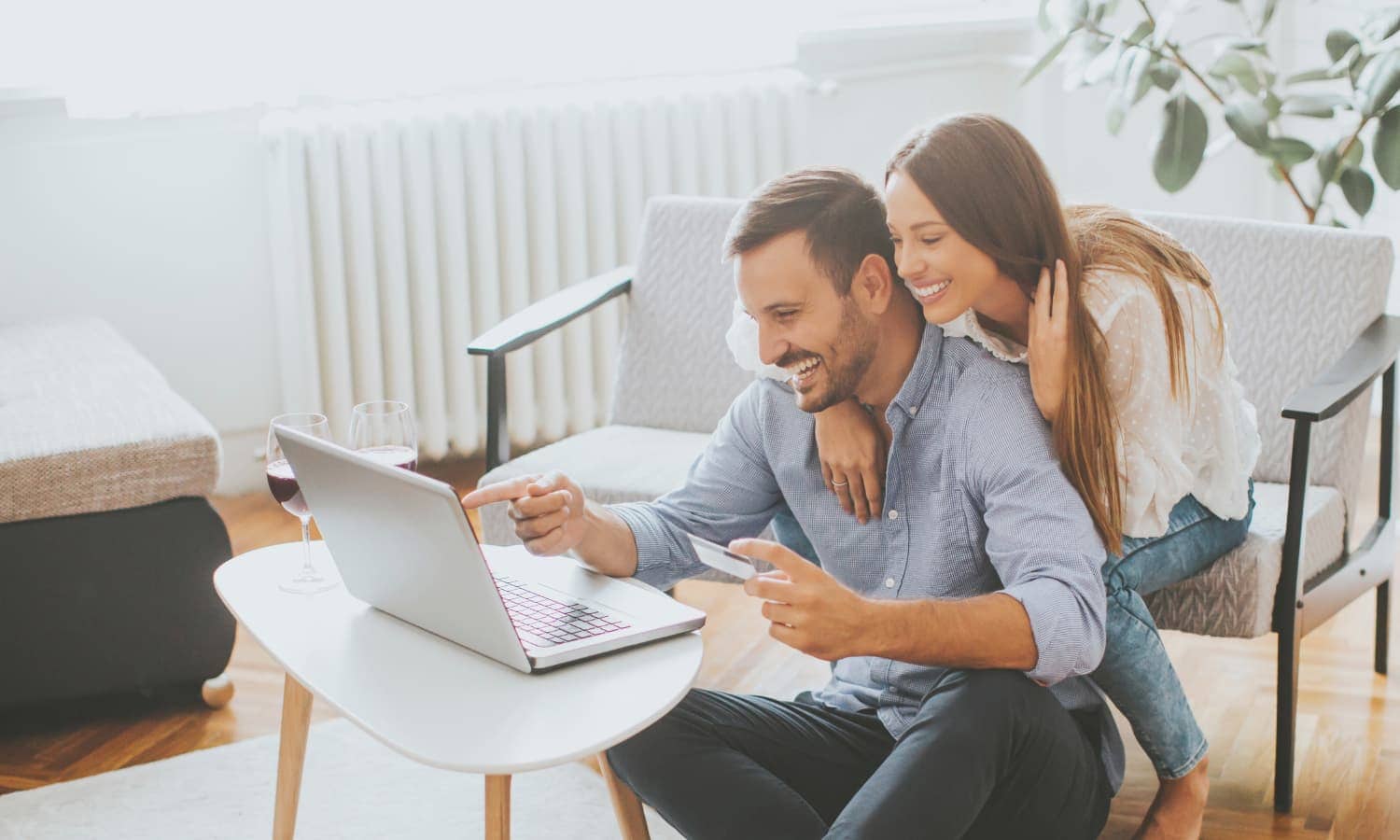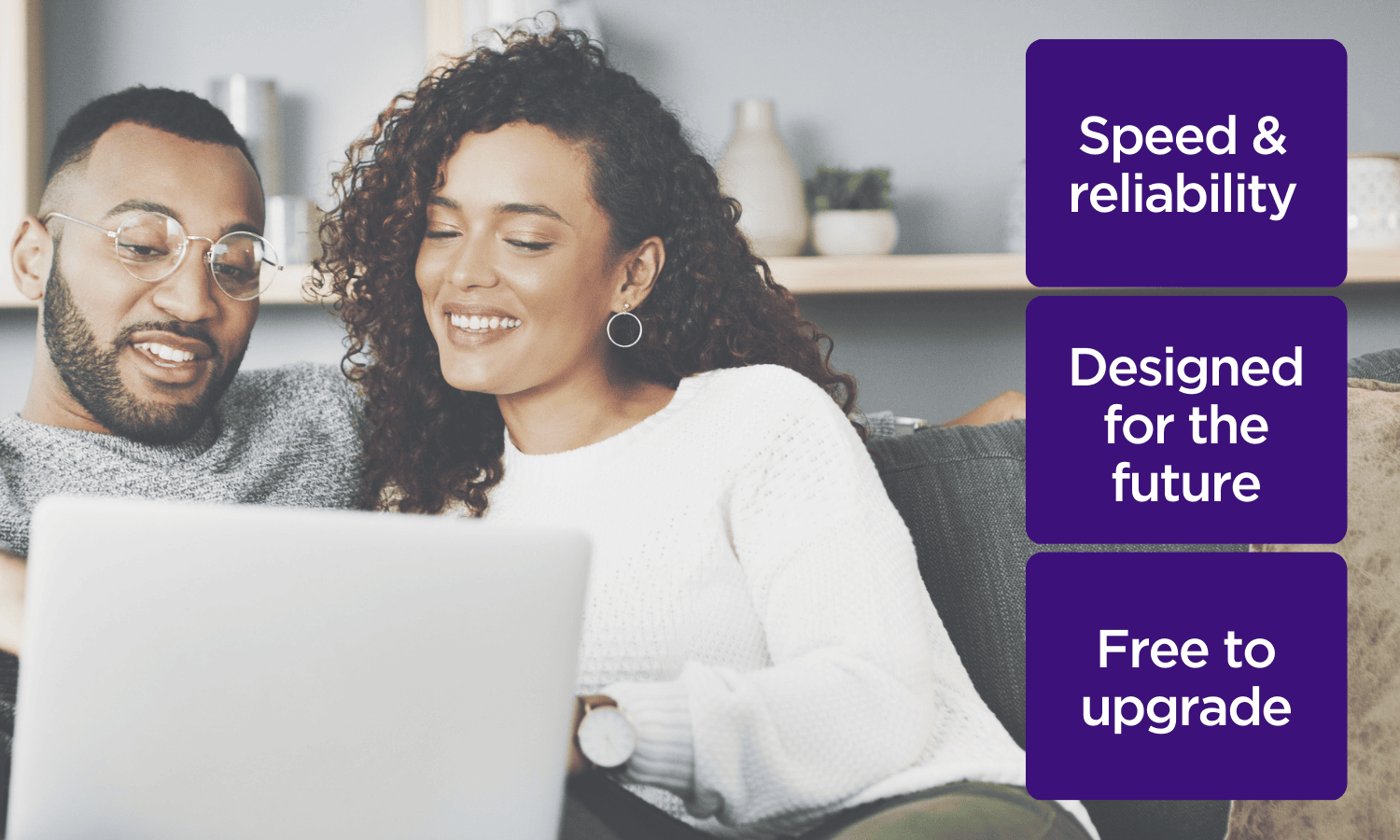 Upgrade to Fibre Connect.
Eligible premises can have the nbn fibre network brought closer to the premises than the current connection, giving access to a more reliable connection with higher speeds, faster downloads, and more devices online.
The future at your fingertips.
Upgrading technology will help future-proof your home, ensuring it's better able to handle higher levels of demand or advancements in technology.
Free fibre upgrade installation*.
Are you eligible for free upgrade? Check your address. T&C's apply.
Check Address
Looking for nbn® plans but don't know where to start?
Send a message to one of our experts
All your nbn® plan questions answered
The nbn® network is an upgrade to Australia's existing phone and internet infrastructure.
nbn® connects your premises to its high-speed fibre network using a variety of technology types depending on your area.
Fibre to the Premises (FTTP)
Available for around 20% of Australians, this technology type is the fastest and most reliable by nbn®, with optic fibre going directly to your house. Most locations are capable of speeds up to 1000 Mbps!
Find out more about FTTP plans and fibre connect here.
Fibre to the Node (FTTN)
The most common tech type, this uses your existing copper and connects it to a nearby fibre node. Max speeds are 100 Mbps, but actual speeds are based on your connection. After you enter your address, we'll display plans you are capable of receiving. If you need more information, our expert Aussie customer service team is available to help!
Fibre to the Building (FTTB)
This tech type is usually available at apartment blocks, in which the existing technology is used to connect to a central communication cabinet, which connects the building to the nbn® fibre network. Max download speeds available are 100 Mbps, but actual speeds depend on your infrastructure.
Fibre to the Curb (FTTC)
nbn® runs fibre to a point, usually in your street, after which the existing copper brings the connection into your premises. Max download speeds available are 100 Mbps, but actual speeds depend on your infrastructure.
Hybrid Fibre-Coaxial (HFC)
HFC uses existing 'pay TV' or cable network. This high-speed connection runs to the nearest fibre node. This tech type can offer speeds over 100 Mbps depending on your location!
nbn® Fixed Wireless
This connection uses data transmitted over radio signals to connect premises to the nbn® broadband access network. Max download speeds available are usually capped at 75 Mbps. This service is very different from our Swoop Broadband Fixed Wireless network, which uses specialised hardware to offer speeds closer to a direct fibre connection.
Our team has over 25 years telco experience in servicing Aussies with fast internet. We are a local tech experts team who love to use our own internet service, and we care about how it's delivered and maintained.
No overcrowding.
Some internet providers jam a lot of people onto their purchased nbn® capacity to produce better cost efficiencies for their business. This congestion creates buffering – those annoying times when the internet just seems to jam. At Swoop, we put the customer experience first and don't overcrowd our networks.
Local content caches.
We love binging TV shows on streaming services and staying up all night with friends playing the latest Call of Duty online. We have partnerships that give you faster and local access to Australian-based data servers for some of the biggest entertainment services, such as Google (YouTube) and Netflix!
Top tier speeds.
We work closely with nbn® to provide you with the fastest speeds available. Many providers aren't able to order the highest speeds for your service, and you won't even see it as an option on their website. We pride ourselves on offering faster speeds.
Local customer service, No overseas call centres.
At Swoop Broadband, you talk directly to locally-based technicians and support staff who can help straight away. We're an Australian company, with local people.
Yes, you can get nbn® Fibre to the Premises (FTTP) through an upgraded connection if you're eligible. The NBN Co is extending fibre deeper into selected towns and suburbs, meaning you may be able to have nbn upgraded and have the nbn fibre optic cable brought closer to your premises than your current connection.
Find out more about FTTP plans and fibre connect here.
Contact us to see if you can upgrade to nbn's fast fibre today on 1300 66 55 75.
2 simple steps to connect!
Step 1: Click 'Check my address'.
Enter your address to see if you can connect to the nbn®. Choose a plan based on your technology type.
Step 2: Get connected!
If your nbn® is already connected, it will be a simple matter of our Aussie customer service team provisioning your connection. The time required depends on your service type; it can be done within a few hours for FTTP households! Plug your new Swoop Broadband router into the data point (or set up your existing router) and enjoy life in the fast lane!
Installation step (If Required).
Some locations require an nbn® technician to come and finalise the connection before we can switch you on. If this is the case, you'll book a time slot that works for you. Once the work is complete, you'll be ready to go!
If your nbn® is already connected to your home/service address there is no cost for installation.
nbn® new development charge may apply in areas not already serviced by NBN CO. Swoop Broadband may be required to connect services onto the nbn network if you're in a new development and not already connected to the nbn® network. NBN CO may charge $300 to connect your premises to the nbn® network. If applicable, we will bill that charge to you.
A good nbn® speed is typically anything above 25 Mbps.
This speed is fast enough to support most online activities like streaming, video conferencing, and online gaming.
Keep in mind that the number of people living in your house, using your connection at one time, connecting on different devices, and the types of activities everyone is engaged in, will affect your nbn® speed. If you have lots of activities in your house, an nbn® with speeds 50 Mbps and above would be recommended.
Find out more about our other nbn speed tiers:
Netflix recommends a minimum speed of 3 Mbps for SD quality (standard definition) and 5 Mbps for HD quality (high definition). However, if you're watching in Ultra HD, or 4K, then Netflix recommends a minimum download speed of 25 Mbps.
However, this doesn't take into account other users and other internet demands in your household. If multiple people are streaming on different devices at the same time, you'll need a faster connection.
If four people were streaming on four separate devices at the same time, they would need an internet connection of 100 Mbps or higher in order to stream without buffering.
So in short, the higher Mbps the better.
Unlimited data simply means that you will not be charged overage fees for exceeding a certain data cap. Many older internet plans would limit the amount of data you received.
Previously, you may have been on a broadband plan that had a data limit, such as 10GB or 50GB. When you hit that limit there might be a reduction in your connection speed, or you might have to pay more to receive the same quality of service.
Today, on all Swoop nbn® plans, there are no data limits. With an unlimited nbn® data plan, you pay a fixed price each month for access to unlimited data. This means that you can use as much data as you want, without having to worry about overage charges.
The fastest nbn® speed tier in Australia is nbn® 1000, also known as Home Ultrafast. This would suit a lot of small businesses, as well as busy households or people who run home offices. If you want ultra fast nbn®, this could very well be the best option for you.
Find out more about our Home Ultrafast nbn® 1000 plan here.
If your device has an Ethernet port, yes you can plug your computer directly into the nbn® box. You use an Ethernet cable, rather than using the wireless router. To do this, you can unplug the wireless router from the nbn® connection box and use that cable to plug in to your device.
Swoop currently offers the option to purchase a TP-Link VR400 v3 modem with all nbn® plans. We send this modem to you via the post and it is available to purchase when signing up for a new service for $160, it conveniently comes completely configured meaning you just plug it in and enjoy.
We also include the option to BYO modem, this means you can re-purpose your old modem from a previous connection to be used with your new Swoop service.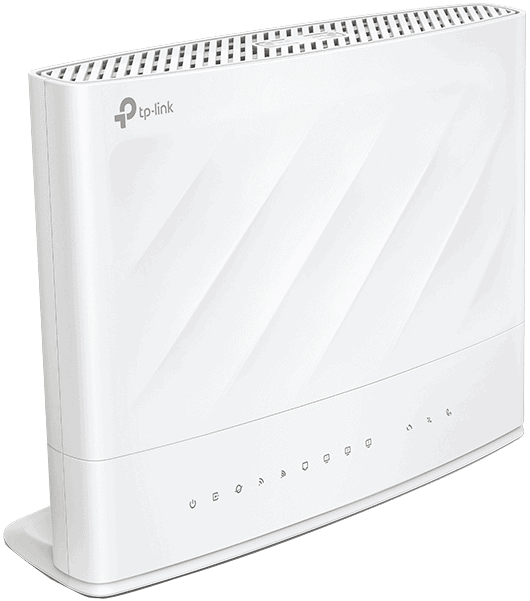 Home nbn® generally takes one week to install as long as the infrastructure has been laid during their build stage. Otherwise it can take up to 12-14 weeks during new development. Business nbn® follows the same timelines.
nbn® plans – still have questions? Call us!
Chat to our locally based support team.
1300 66 55 75