Internet dealsSwooper fast internet deals
Check out our latest deals & bundles below, all with unlimited data and no lock-in contract. Sign up and save.

Get fast, reliable home or business internet with nbn®, fixed wireless broadband and Enterprise Ethernet plans that you'll love.
Why choose Swoop as your internet provider?
We make nbn® easy for you
No nbn® experience is the same, and we service locals with the best available. See what speeds you're ACTUALLY capable of! No data caps and no overcrowding.
Easy to switch to Swoop today
We take the hassle out of setting up your internet. If you're coming from a different provider, we will guide you through the process and get you connected fast.
Local experts to help you grab a deal
We've got 25+ years' telco experience under our belts. Whatever your speed needs or budget, we've got home and business internet deals to suit you.
Internet deals you'll love.
Looking for the best home internet deals? If budget is your main consideration, check out our cheap internet deals with super low prices. Or, if you need ultra fast internet, grab a discount on our high-speed plans and pay less for the best.
Need the best internet deals for your business? We've got offers on a range of speeds, up to the fastest business fibre available.
Save big on all Home nbn® plans!
Enjoy fast, reliable, great value nbn® with Swoop. All Home plans include unlimited data and no lock in contracts.
Offer ends September 30. Price reverts to the original after the first 6 months. 
Shop now
Power your business with epic nbn® deals.
Upgrade your business to fast, reliable nbn® with Swoop. All Business plans include unlimited data, no lock in contract, local support, and best efforts SLA's.
Offer ends September 30. Price reverts to the original after the first 6 months. 
Shop now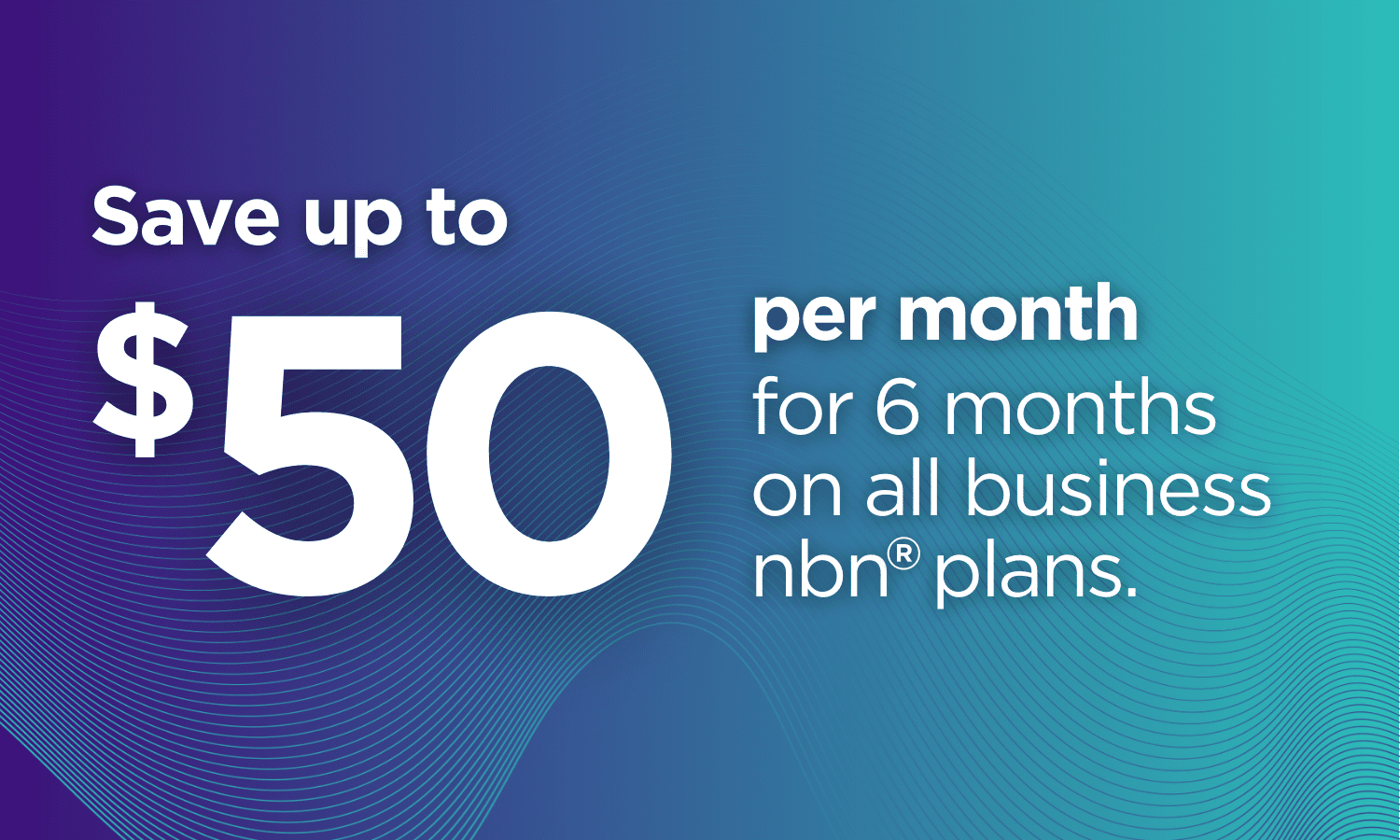 What our Swoop nbn® customers say!
Speak to an expert and connect today.
Internet deal FAQs
2 simple steps to connect!
Step 1: Click 'Check my address here'.
Enter your address to see if you can connect to the nbn®. Choose a plan based on your technology type.
Step 2: Get connected!
If your nbn® is already connected, it will be a simple matter of our Aussie customer service team provisioning your connection. The time required depends on your service type; it can be done within a few hours for FTTP households! Plug your new Swoop Broadband router into the data point (or set up your existing router) and enjoy life in the fast lane!
Installation step (if required).
Some locations require an nbn® technician to come and finalise the connection before we can switch you on. If this is the case, you'll book a time slot that works for you. Once the work is complete, you'll be ready to go!
Check out our range of internet deals to score a discount on the speed plan you want. You'll pay less and still get the connection you need.
Swoop offers great deals on business and home internet plans. Get discounts on already well-priced nbn® plans and get the speed you need for less.
The NBN Co has warned consumers that the price of the nbn® will increase yearly in line with CPI. This means that the only way to get cheaper internet connections is to look out for great nbn® deals like the ones we offer at Swoop.
You can get amazing deals on broadband with Swoop. We offer discounts on our already low prices to make sure you're getting the speed you need at a great price.
Just check out our discounted plans to find the one that's right for you. Then get in touch with our support team to get connected today.
Internet deals – have questions?
Chat to our locally based support team!
Contact us