Swoop Partner Perks Enter your promo code and save $10 per month for life*.
Internet delivered differently.
Valued Partners and their employees are invited to save on any Swoop internet plan, for life!

Save $10 every month forever!*
Welcome to Swoop Perks!
One of Australia's fastest growing telcos
We're with you for life!
Internet delivered
differently
Choose your speed


Simply enter your promo code at the checkout and save $10 per month forever!*
Home Fixed Wireless
Home nbn™
nbn™ Typical evening speeds are based on the speed test results of existing customers between 7pm and 11pm. Not available at all premises. Swoop nbn™ Fixed Line CIS & KFS.
Fixed Wireless not available at all premises. Swoop Fixed Wireless CIS & KFS. *If you leave within 24 months, simply pay out the setup fee ($20/mth for every month remaining in the first 24 months). Partner Perks T&Cs
Welcome to the Swoop family!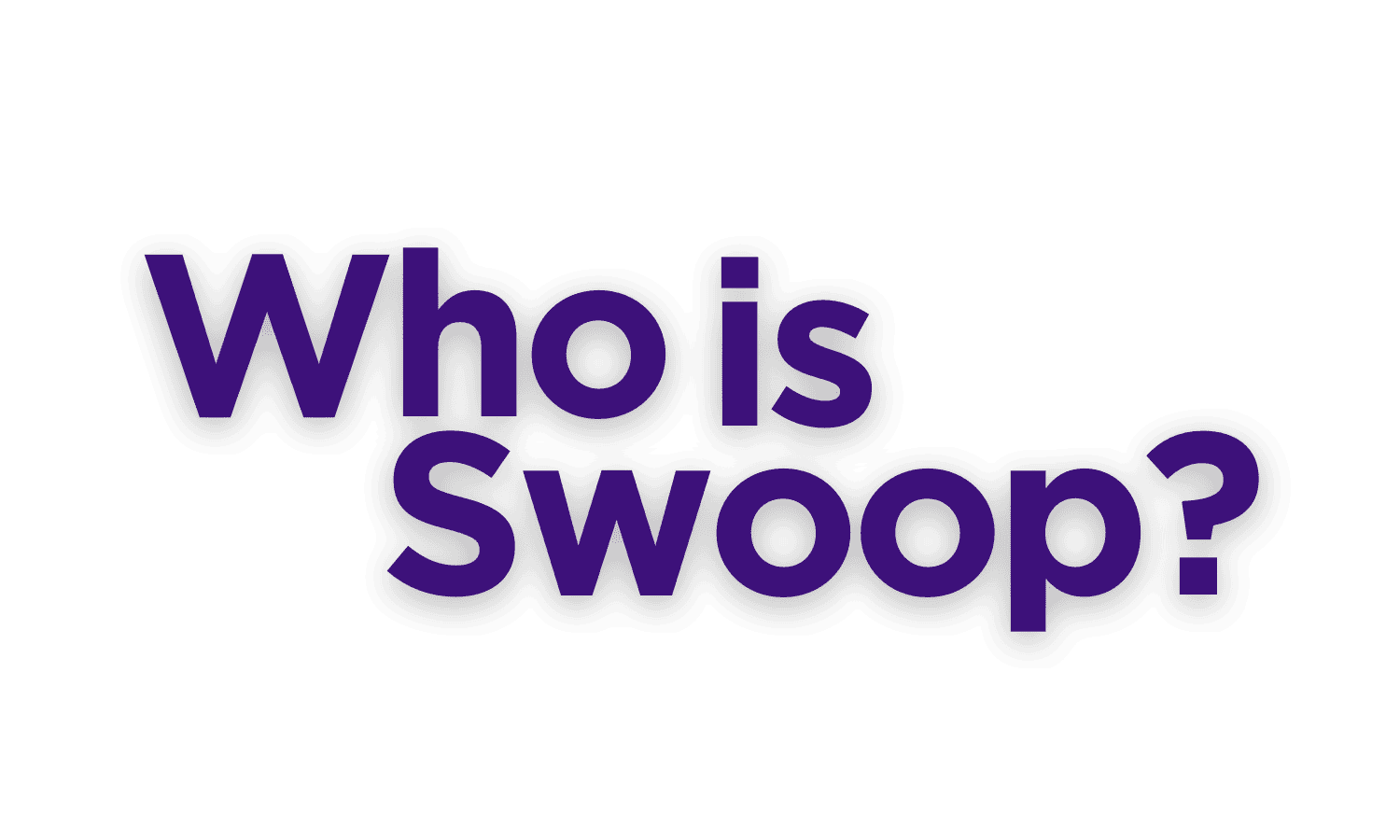 We are one of the fastest growing Telcos in Australia, having listed on the ASX in 2021.
We specialise in great value, fast, reliable and local internet, whether that's via our own Fixed Wireless network, or by partnering with nbn. Our focus is always on delivering the best internet experience to our customers.
As part of the Swoop family, we are excited to announce the launch of Swoop Perks. All partners and their employees across the Swoop group are invited to enjoy exclusive rewards and discounts on Swoop products.
This is our way of saying thanks.
Our partners and their employees are important to our team, thats why we launched Swoop Partner Perks!
2022 has been a huge, successful year for the Swoop family, it's been fantastic to have each of you help us grow and achieve great things.
We won't limit our great offer to just 6 months like other companies – if you take up the Partner Perk offer, you have us for life.
Do you have questions?
We have answers.
No.
We're so confident in our service, we don't want you to feel locked down by contracts.
Reach out to your designated Swoop Channel Manager who will generate your unique Swoop Partner Perks promo code.
Let the savings begin!