Waterford Rise Internet
New and existing customers can
save up to $40 per month.

Internet delivered differently
Say goodbye to RedTrain and nbn®, and hello to fast, reliable, great value Fixed Wireless
Lightning fast
Unlimited data, competitive prices, and no lock in contract on all our Fixed Wireless plans. It's a win win!
Work, study & play
Work from home, stream your favourite movies, browse the web, shop online and study all night long with Fixed Wireless.
30 day money back
We're so confident you will love your service, we are offering 30 day money back on all our Fixed Wireless plans!
We are Swoop
Our story begins in Gippsland, Victoria, where we began as a computer services and Fixed Wireless provider. Fast forward, we now provide home and business internet via the nbn®, or over our very own Fixed Wireless network that we build and service.
Over 25 years we have grown rapidly to become one of the best Fixed Wireless providers in Australia – we aren't slowing down any time soon and we can't wait to take you on the journey.
Internet delivered differently
SALE on now!
Huge savings for new and existing customers for up to 12 months!


$569 min. cost over 1 month*
$20 off p/m for up to 12 months
Promo code WRE20
Check address
$579 min. cost over 1 month*
$30 off p/m for up to 12 months
Promo code WRE30
Check address
$589 min. cost over 1 month*
$40 off p/m for up to 12 months
Promo code WRE40
Check address
For new customers and existing customers upgrading to a 120/20 Mbps plan or higher. Not available at all premises. CIS & KFS. Offer T&C's.
We are located in Warragul, just like you!
We understand the need for fast, reliable, no fuss internet. That's why we upgraded our Fixed Wireless network in Waterford Rise, meaning more people now have access.
How is Fixed Wireless different to RedTrain or nbn®?
A small antenna on your roof speaks wirelessly to our towers, as opposed to fibre cables being wired into your home from the street.
As one of the leaders in Fixed Wireless, we built our network to last, compared to copper lines which may be outdated, disruptive, and expensive to repair.
We've upgraded technology in Warragul.
We've launched our new Fixed Wireless offering, Swooperfast, which uses our very own Micropop technology.
Swooperfast services provide enhanced performance compared to mesh designs by ensuring our network always has available bandwidth.
Our Swooperfast plans are some of the fastest internet speeds on the market.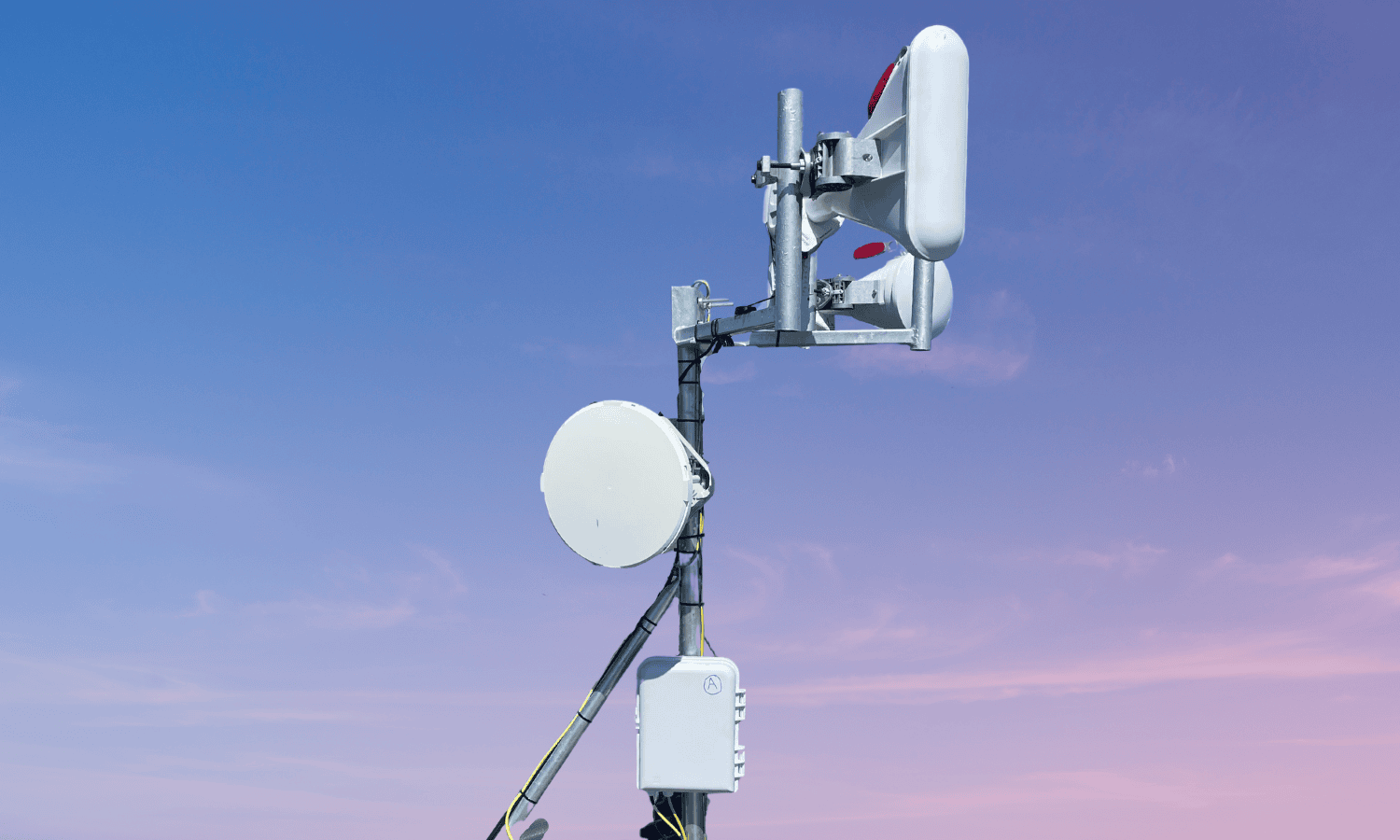 Read our Fixed Wireless reviews
Discover more about Fixed Wireless
Fixed Wireless Internet is the modern, high-speed alternative to conventional household fixed-line internet, such as nbn® and RedTrain.
Traditionally, your internet is delivered to your home through cables in the ground, and these cables can be old, worn out, and expensive to fix.
With Fixed Wireless, we bypass legacy networks by installing an antenna at your home or business which talks wirelessly to one of our communications towers, which can be located up to 30km away. Amazing!
No phone line or nbn required! Simply plug your router into the professionally installed data point in the wall and get ready for life in the fast lane.
Many Australians can't get over 100 Mbps on their nbn® or Red Train service. If your home connection is failing you, don't feel stuck. Our Fixed Wireless network provides the best solution for thousands of happy Australians who were hampered by their existing service.
Absolutely. 
Existing Waterford Rise customers who are upgrading from any Swoop internet plan to a Swoop Fixed Wireless 120/20 Mbps or higher plan are eligible for the sale.
Three of our most popular Fixed Wireless plans are on sale.
120/20 Mbps – use code WRE20 for $20 off per month for up to 12 months.
250/100 Mbps – use code WRE30 for $30 off per month for up to 12 months.
500/200 Mbps – use code WRE40 for $40 off per month for up to 12 months.
An Installation/Setup Fee of $480 is payable upon service cancellation (termination).
The setup fee reduces by $20 per month of active service for 24 months. After 24 months, the Setup Fee is waived in full upon termination.
Non-standard installation may be required at some addresses at an additional upfront charge and will be quoted on a case-by-case basis.
If you are not completely satisfied with your Swoop Fixed Wireless service or the level of service in connecting your Fixed Wireless service within the first 30 days of activation. Let us know why you are unhappy with your service, and we will refund your first month's plan fee. The request must be made within 30 days of your service being connected.
How to make a claim:
To make a claim for a full refund, simply call our friendly support team on 1300 66 55 75 within 30 days of your service being connected and prior to you switching to another provider and/or connecting a different internet technology at you residence or business.
Our Swoop team will install a small antenna at your home/business.
Someone aged 18+ (sorry kids!) must be present for the duration of the installation appointment.
Unfortunately, we have closed our customer facing office and no longer offer walk in service for customers. The team at Swoop apologise for the inconvenience.
If you need us, you can contact us via the following:
Chat soon!
Internet delivered differently
Got questions?
Chat to our locally-based support team!
Contact us