Cutting edge Voice & Messaging Services
Deliver high performing Voice services under your own brand with Swoop.Reseller Voice delivered differently

It's an exciting time to join the Swoop Company.
Bypass the carriers
Avoid having to deal with incumbent carriers, we offer faster lead-times and higher quality service at competitive rates.
Unlimited services
Unlimited services to allow line item billing to your customers (complex billing systems are notrequired) with no inhouse switching Infrastructure required.
Diverse infastructure
Our high availability network architecture provides greater reliability. Diverse equipment, datacentres and upstream carrier interconnects.
Wholesale specialists
We understand the wholesale voice market and what customers need to support their business ventures.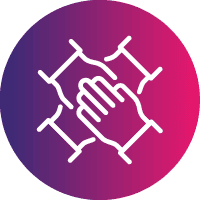 Helping you grow
Struggling to compete? We can provide the pricing model you need to help you grow without resorting to risky lock in contracts.
Let's talk all things Voice
Fill out the contact form and one of our experts will be in touch.
Our customers experience
internet delivered differently