SWOOP WHOLESALEThe Dark Fibre specialists
Dark Fibre is a dedicated, point-to-point, optical fibre connection. With unrestricted data transmission capacity, it enables you to build your own high-performance network.Your Dark Fibre link has no third-party carrier equipment between endpoint.Offering maximum performance, security and reliability.
Why choose Swoop Dark Fibre?
High performance, max security
Personalised install
Customer support
Private Dark Fibre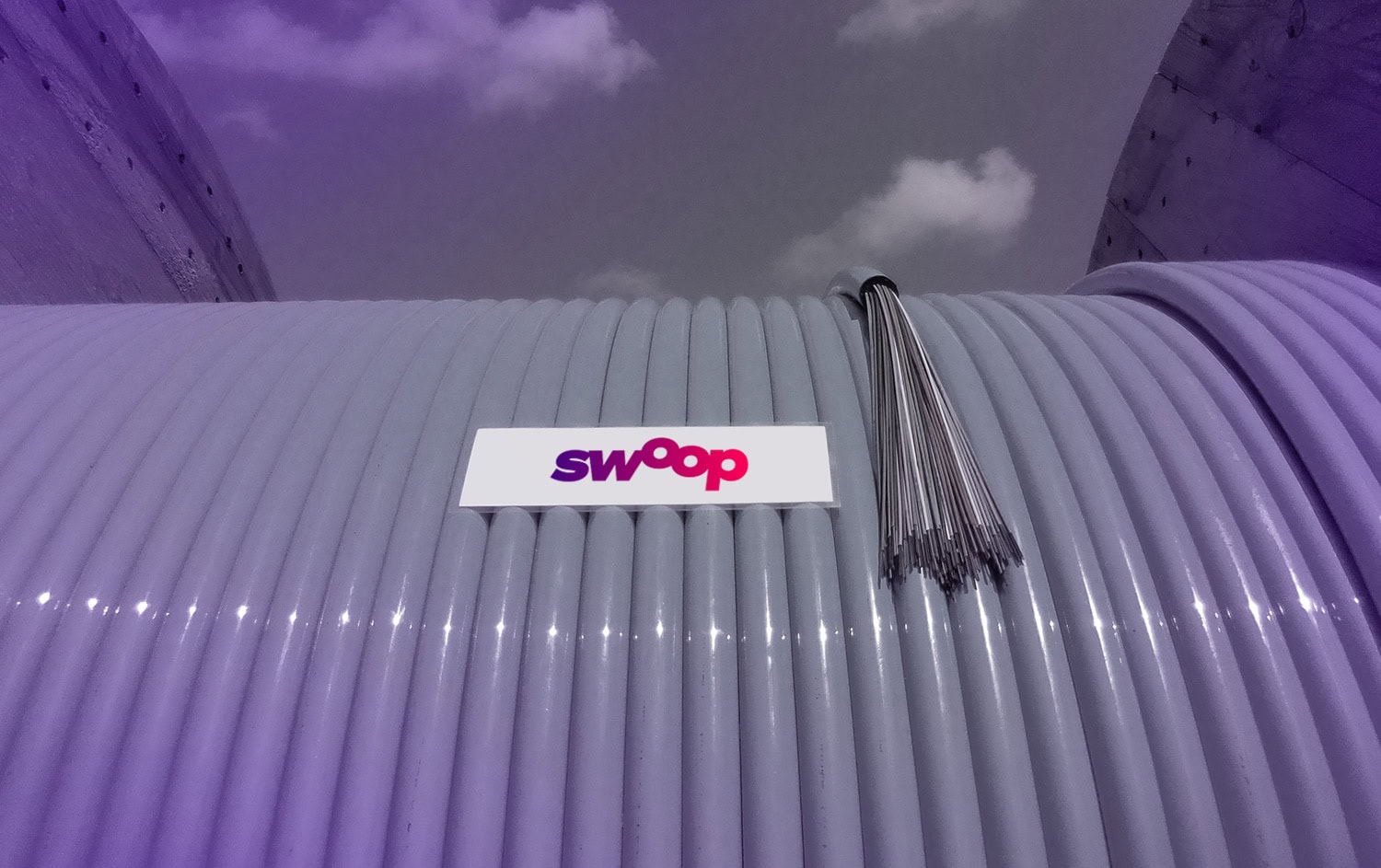 Hyperscale
Swoop has a proven track record of delivering private point-to-point Dark Fibre networks between large Data Centre locations. Very often the Swoop infrastructure is dedicated to providing the Data Centre operator with fibre cross-connects that they can maintain for private use or offer to their co-location customers on a revenue-generating basis.
Swoop has experience with the challenges associated with the deployment of hyperscale cables and infrastructure and can manage the entire process from end-to-end including design, installation, testing and ongoing 24×7 support and maintenance.
Multi Fibre
Swoop has proven experience in providing multi-fibre solutions using large fibre count cables and high-density fibre termination equipment to achieve maximum economies of scale and space utilisation.
Swoop has deployed private fibre network infrastructure designed to accommodate a range of requirements from tens of fibres to tens of thousands of fibres and then provide 24×7 support and maintenance services to strict service level agreements.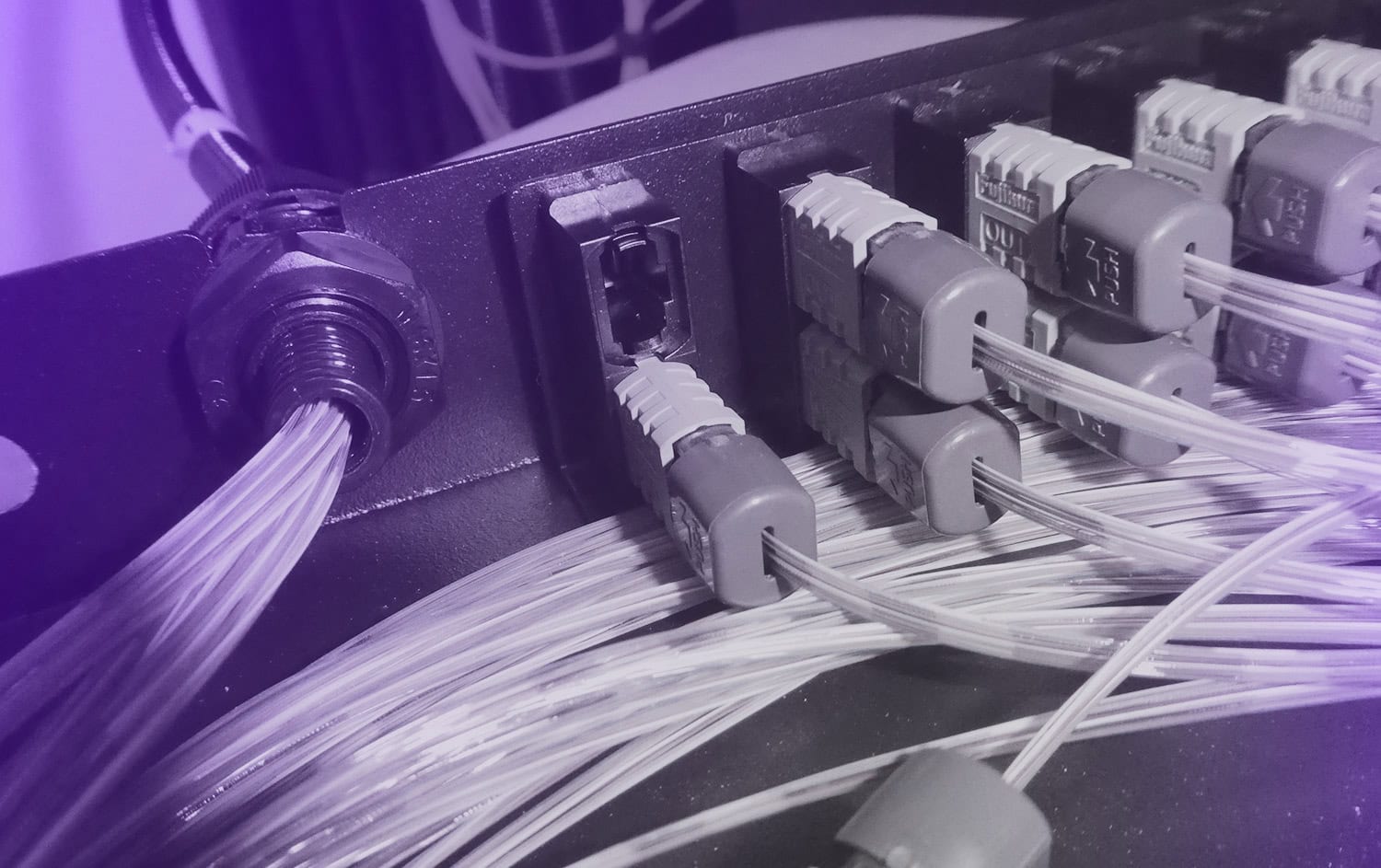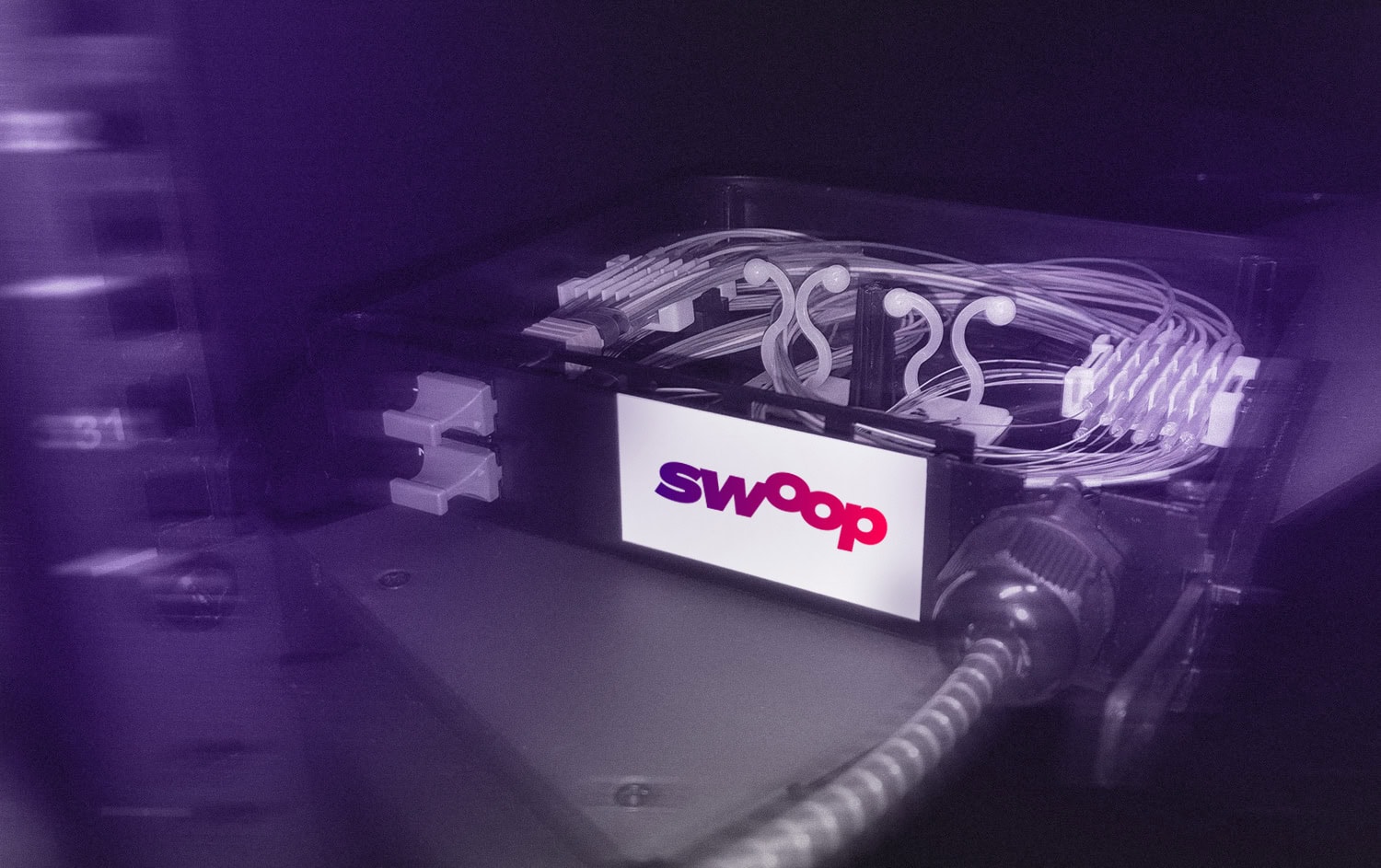 A to B
If you are unable to obtain a Dark Fibre link between two sites (commonly called "A to B") that you need from a legacy carrier, Swoop can build one for you.
Swoop is a fully licensed telecommunications carrier and has the skills and resources to design, construct and maintain an A to B Dark Fibre link specifically for your dedicated use.
Contact Swoop directly with your A and B locations and you will be provided with a response in terms of feasibility, cost and time.
Features of Swoop Dark Fibre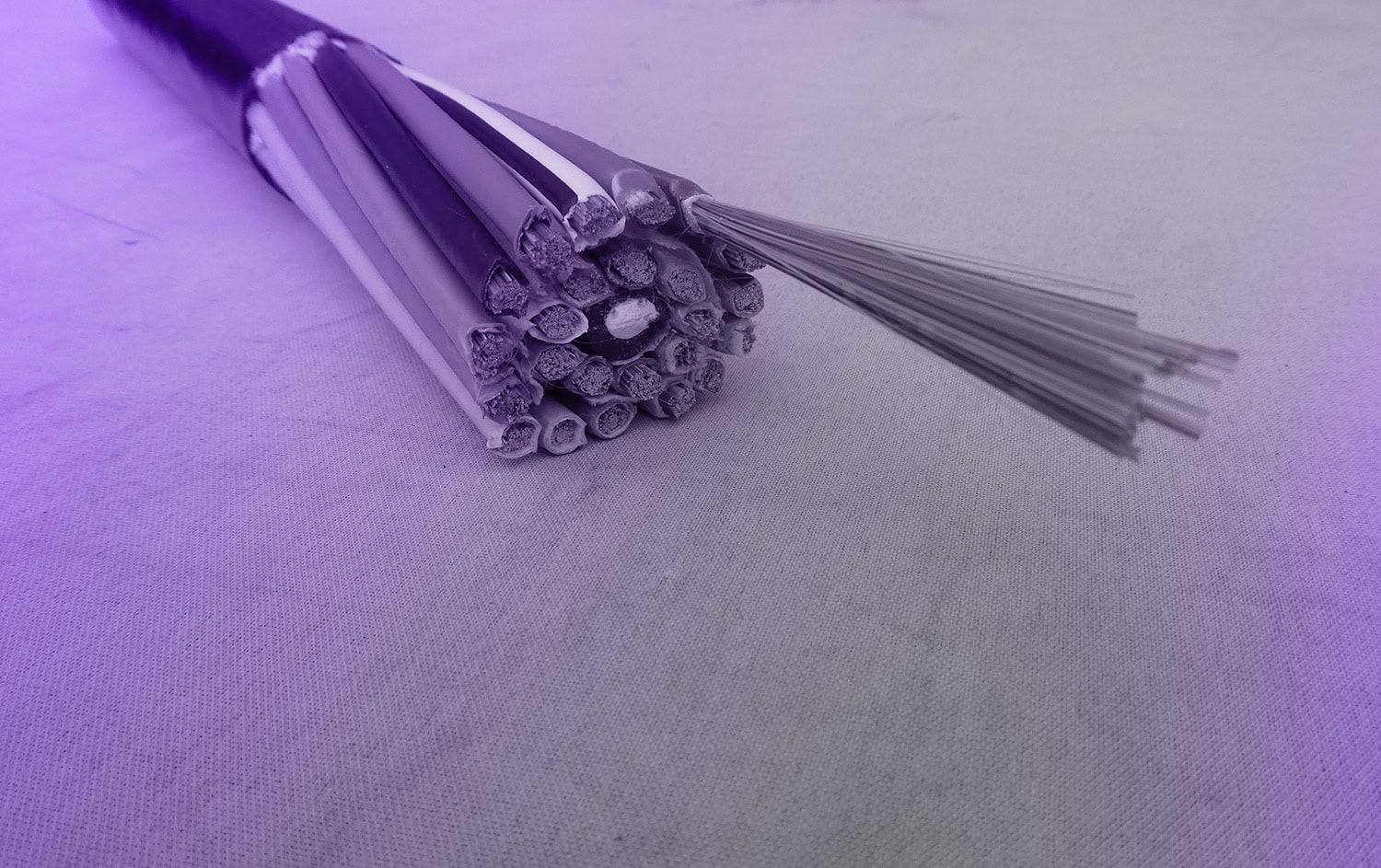 High performance
Dark Fibre remains the fastest physical transmission medium available for communications networks anywhere in the world.
High Performance is delivered through the unrestricted bandwidth capacity capabilities of Dark Fibre. Your Dark Fibre link has no limiting factor on it which means that you can drive your link at the speed of your preferred transmission equipment – commonly as high as 10Gbps or 100Gbps.
As there are no data thresholds on your Dark Fibre service you are able to exchange as much data over the link as you want at no incremental cost.
With no technical or commercial limits on how you use you your Dark Fibre link you are best placed to achieve the performance you want at the economies you need.
Reliability
Passive Optical Fibre is the most reliable physical delivery method in long-term global telecommunications networks.
The reliability of Dark Fibre is accomplished through a passive end-to-end fusion spliced fibre connection with no intermediary network or switching equipment and backed by our 24×7 support team.
Dark Fibre's reliability is further extended by being "Future-Proof" because you always control what transmission technology and protocols to use over your dedicated link. You need to "upgrade" your Dark Fibre and there are no "middle players" adding complexity and points of failure as in a Metro Ethernet or MPLS service.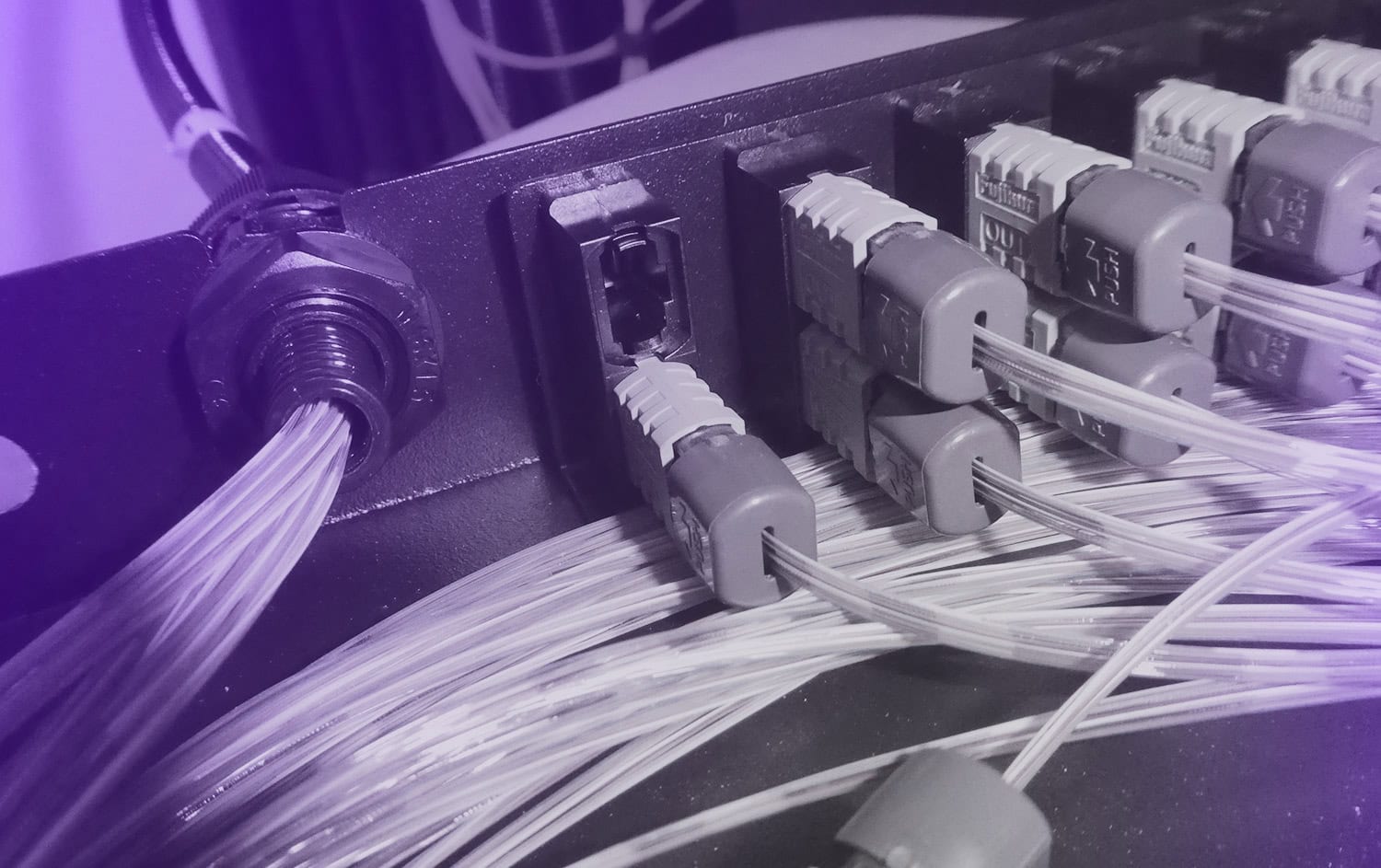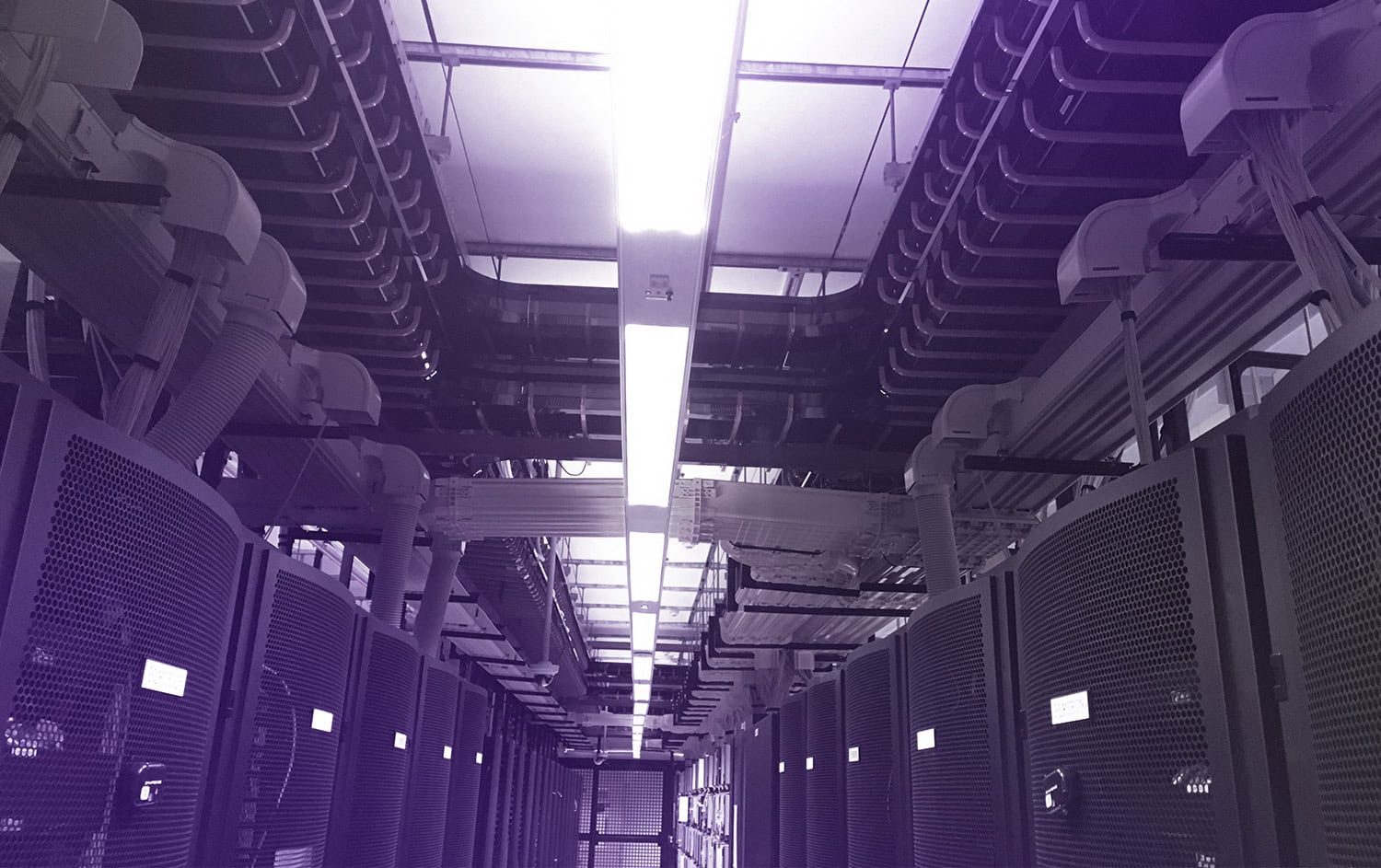 Security
Dark Fibre cores are completely dedicated to you from end-to-end giving you unprecedented protection from intrusion.
Your Dark Fibre link will not be shared with any other customer or used to aggregate traffic which means that the only transmission signals on the link will be yours.
Each Dark Fibre link is actually physically separate which adds further peace of mind that your service is protected from third-party access.