Small business internetFast, reliable, and great value business internet
Straightforward prices and simple ordering with no need to wait. Keep your small business running with our 100% local team and Business-Grade SLA's. All with unlimited data. Compare our small business internet plans by entering your address below.
Choose Swoop for your small business
Small business support
Australian owned
Exclusive network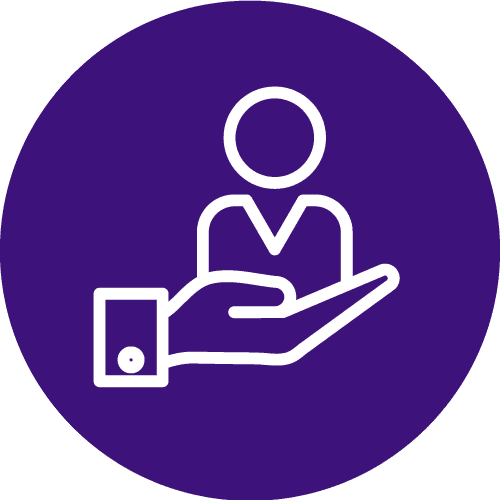 Better for business
Telco made effortless
National reach
We understand small business
At Swoop, we understand the challenges that small businesses face. We know that reliable and fast internet is essential for keeping businesses running smoothly. That's why we offer a variety of small business internet plans designed to meet the unique needs of small businesses.
Whether you're a start-up or a well-established business, we have an internet plan that's right for you. And because we understand the importance of customer service, we make sure to provide the highest quality support available.
For businesses looking to access the cloud, our internet is built to support the running of VoIP, video conferencing, security surveillance applications, VPNs, and data hosting.
Swoop Broadband services are delivered from our own, independent, telecommunications network. We're committed to delivering the fast download speeds and providing a static IP address with each service.
Find out more about our business options below:
NBN for small business
If you're a small business owner, you know that having a reliable and fast NBN connection is essential to your success. That's why Swoop covers all of Australia and offers internet speeds of up to 1,000 Mbps.
When you switch your internet service provider to Swoop, you'll be able to take advantage of new opportunities, connect with customers and suppliers, and run your business more efficiently.
View our business nbn plans here. 
Fixed Wireless/Broadband for small business
Our Swoop Fixed Wireless Internet network is the high-speed alternative to conventional household fixed-line internet, such as nbn™.
As one of Australia's largest and fastest independent fixed wireless networks, we offer your small business internet plans that are affordable, flexible, and scalable.
View our business fixed wireless plans here.
Enterprise Ethernet Business Fibre
Enterprise Ethernet is NBN Co's fastest symmetrical wholesale product and premium-grade business offering. It has options for prioritised traffic, high capacity and symmetrical upload and download wholesale speeds from 10Mbps to close to 1Gbps, and a range of enhanced support options.
Small Business Internet FAQs
We provide internet all the way to your building by installing a small antenna on your roof. Pretty cool right?
We provide access to account and service data through a portal which is also secured through a username and password.
Only authorised points of contact nominated by our customers will be provided account details or will be permitted to make changes to customers' account.
All our business plans include unlimited downloads. However, as a general guide, 1GB of data use will let you:
receive 1000 emails
surf the web for 20 hours
watch 10 four-minute YouTube video clips
watch three hours of television on ABC iview
download 200 four-minute music track
download 400 photos.
This guide is based on the following assumptions: Email received at 100KB per email, web browsing at 30MB per hour, music download at 4MB per track, photo downloads at 2MB per photo. Note that Youtube videos can vary greatly in their size depending on the resolution downloaded and how they have been created.
Swoop sends an electronic invoice to our customers each month, and we charge for each month's service in advance. Payments can be made via BPAY, credit card or direct debit . You are billed the same amount each month as all services include unlimited data.
All Swoop Business plans come with a standard Business-Grade SLA , with Bronze, Silver and Gold options available to order.
You can call us, email us or lodge a support ticket via the Swoop Business Portal. This will reach our network operations team. Business services are supported 24/7.
We offer a range of different business NBN plans to suit your needs. Allm come with unlimited data, no lock-in contract, and SLA included.
View our business nbn™ plans and pricing here.
Swoop Fixed Wireless is a network wholly owned and managed by Swoop. The Fixed Wireless service is transmitted through our own purpose-built towers to a small antenna that is installed on the roof of the premises. If there was ever a need for a technician to perform maintenance, it will be one of our own Swoop experts.
To contrast, NBN services are supported and owned by the nbn™ co which is a third-party network to Swoop. The service uses copper wiring to connect the user to the POI (point of interconnect) and when maintenance is needed, nbn co and their contractors attend the premises.
Small Business Internet
A powerful connection for small businesses who need reliable internet.
See if Swoop Business Internet is available in your location!